About Us
We are the Official home for rare & variegated plant enthusiasts. We are a one-stop destination featuring a community forum, information on buy, sell & trade, news, updates, pictures and editorials for everything rare, exotic & variegated.
Talk, learn, share with your peers
Click here or go to talk.monsterax.com to be a part of our community forum. Share your plants, answer questions and more. Together, we've created a vibrant and inclusive plant community.
Read our editorials
MonsteraX serves as the place to learn more about hard to find plants, and hard to find information. Check out our Editorials, here are a few of our favorites:
New to Variegated Plants? Welcome
We got you. We're here to spread the word, share those halfmoon leaves, and ultimately help you find your way in this rare & variegated plant environment. Please refer to our editorial on Variegated Plants in Under 100 Words for more information on variegation.
What's next?
We've got more in store for you in coming months, stay tuned.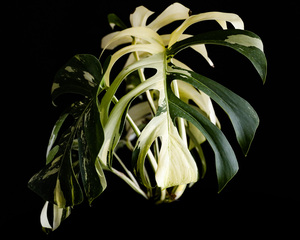 Newsletter
Keep up to date with the latest trends in the world of variegated & rare plants.